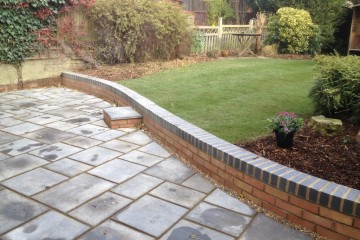 We aim to eliminate all the hassle out of you having the garden you desire. We are a full landscape company that offers design and build services for your entire project from initial sketches to the final construction.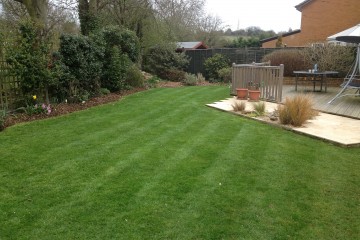 We offer quality tiling and painting solutions for interior and exterior of residential and commercial spaces that not only looks good but also lasts longer. We offer quality tiling and painting solutions for interior and exterior.
Why Choose Us


WE ARE PASSIONATE
We have a proven record of accomplishment and are a reputable company in the Bedford. We ensure that all projects are done with utmost professionalism using quality materials while offering clients the support and accessibility.



HONEST AND DEPENDABLE
For us, honesty is the only policy and we strive to complete all projects with integrity, not just with our clients, but also our suppliers and contractors. With successful projects under our belt, we are a much trusted landscape gardening company.


WE ARE ALWAYS IMPROVING
We commit ourselves to complete all projects within the timeline set with our clients. We use tools and our experience to ensure that all jobs are done quickly but also giving attention to details and ensuring everything is done correctly.
Who We Are?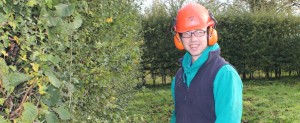 Peacock Landscapes roots back to 2011 in Bedford and since then have never looked back. With a line of successful projects under our belt, many regular happy clients we can proudly say that we are one of Bedfords' trusted landscape gardening companies in 
Bedford performing both residential and commercial work. Whether you require a lawn mowed, a complete garden over haul or anything in between we want to help you.
Serving Bedford and surrounding villages we are well connected with many reputable companies.
We strive to maintain the highest standards while exceeding client's expectations at all levels.
Friendly and efficient work.
Sue & Steve Down
The service was first class, friendly, fast and efficient. Matt and his team turned my weedy, overgrown, patchy garden into a lovely green lush garden to be proud of.
Liz Sorbo
The work was excellent. Great design, professional planning and communication, skilled execution. The end product exceeded my expectations and I was very pleased with it.
Keith Williams
Trustworthy and reliable, highly recommend them.
Jill Rodda
A good job, well executed at a reasonable price
Paul Plagerson
Excellent service. Prompt and reliable. Took the hassle out of the whole process
Phil Mardlin
Great service, reliable, friendly, prompt and good value for money.
Heather Telford
What an amazing service, From day one had a very keen and enthusiastic designer, work was completed in 5 days to a very high standard and the result is far better than imagined due to the great design & constant hard work,
Sophie Perry
Lovely surprise when I got home from work to find the garden looking so good!
Carloine Godfrey
Restored my garden back to it's former glory. Did incredibly amount of work in one day, cleaned any mess up thoroughly. Can't recommend enough.
Jo Hall
You did an amazing job clearing my very overgrown front garden quickly and efficiently. Thanks for all your hard work!
Debbie Oliver
Very helpful, friendly, and efficient. Everywhere very nicely swept and tidied afterwards. Excellent workmanship.
Ann & Andrew Francis
All workers were friendly, professional and kept us updated through the process.
Mick & Jennifer Ursell